Police Department
The Elsberry Police Department is dedicated to the pursuit of excellence by providing professional, courteous, honest, and equitable police services. Our officers strive to provide a safe and secure community environment that will be a source of pride for generations to come. Additionally, the Elsberry Police Department ensures crime prevention through our presence and community education to protect citizens' and visitors' rights and safety. The Elsberry Police Department is committed to growing continually and leading the community into the future.
If you are witnessing a crime in progress or are experiencing an emergency, please dial 911.
For non-emergencies call 636-528-6100.
Contact Info
Relevant Documents
Elsberry Police Department
Images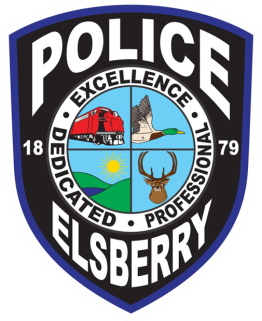 Police Patch